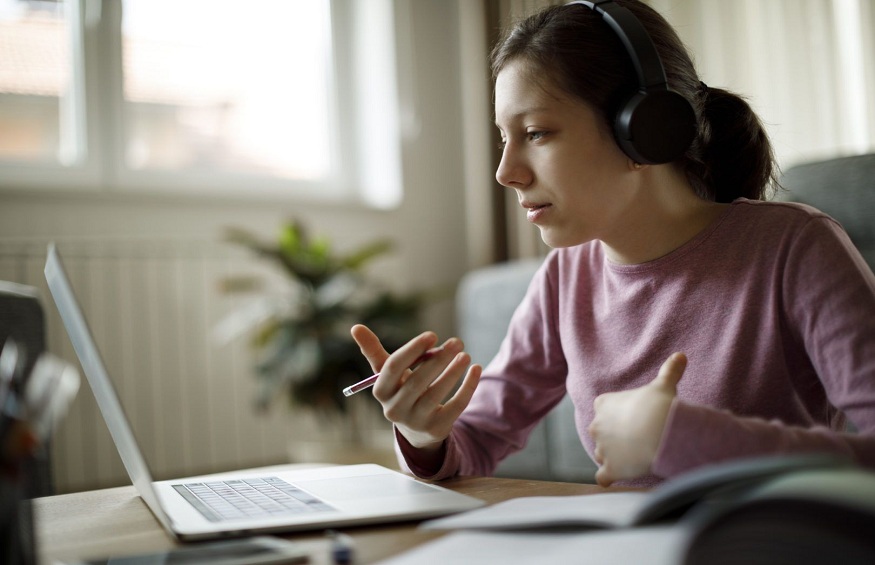 Top 5 reasons you should consider becoming an online tutor
There has never been a higher need for online tutors than there is right now. Although the demand for online education has been growing steadily over the past few decades, the latest epidemic has significantly increased it.The purpose of this post is to convince any skilled and experienced instructor in any profession who is still apprehensive about online tutoring to sign up as a tutor immediately.
Gains from Working as an Online Instructor
1. You Can Stop Driving to Work
The days of spending sweltering afternoons stuck in traffic or on crowded public transportation have ended. These days, though, you may give the same lecture without ever leaving your air-conditioned living room, and while sipping a frosty glass of water. Teaching online is fantastic for your bank account and your comfort level. You can take an extra vacation each year only from the money you save on gas or public transportation. If you're a tutor who travels to students' homes and one of your pupils calls off the lesson (out of the blue, perhaps due to illness), you won't have to waste time aimlessly wandering the neighborhood. If it doesn't persuade you to start tutoring online  immediately, then perhaps the next argument will.
2. The absence of geographical constraints
The second primary advantage of online tutoring is the much wider pool of potential students. You can now teach someone hundreds or even thousands of kilometers away, whereas formerly you could only reach students within an hour's drive of your home.
In addition, you can teach from wherever is most convenient for you. If you have a strong enough computer and a reliable enough mobile internet connection, you could be teaching your students about the verb conjugation and climbing Mount Everest at the same time.
And if you're one of those who's always desired to escape the hustle and bustle of city life for the peace and quiet of the countryside, being an online maths tutor is a great chance to do just that.
3. Numerous no-cost tools are readily accessible via mouse-click.
If you're already doing your classes online, there's no reason for you and your students to lug around bulky textbooks. PDF versions of textbooks are now commonplace. Additionally, there are thousands of supplementary resources (worksheets, vocabulary lists, flashcards) available online for free or at a very little cost. Online materials are not just more accessible, affordable, and entertaining. Hundreds of apps and websites exist today to help you make use of the visual cues that children rely on so heavily when learning anything new. Check out,  science tutor and A level biology tutor
And if you have found any helpful material that you would like to pass along to your students, you can easily do so by sending an email with the attached file.
4. You'll have more room to enroll new students.
A tutor who travels to their students' homes cannot possibly take on more than six pupils per day, even if they work at it full time, because there isn't enough time in the day to get from one student's home to another's. As a result, home tutors have to set their rates higher, making them out of reach for certain students.In contrast, online tutors can teach as many consecutive classes as they choose without worrying about wasting time on transportation. They can save money on tuition because they don't have to spend time commuting, which, in turn, will attract more students.If you decide to become an online tutor, you will never be short of students, your schedule will be more flexible, and your bottom line will benefit even if you have to charge a little less than you would want.
5. Online learning is the way of the future
Because of the epidemic I just described, everyone has had to become acquainted with online lessons, and these days many people consider them to be the standard method of instruction. Students and parents alike continue to advocate for traditional, in-person classroom instruction out of the (mistaken) belief that it yields superior results. The next generation, however, is not bound by such biases; they are the first to grow up as "digital natives," and thus find online education to be more natural than traditional classroom settings.
Another reason that online education will gain popularity in the near future is the hectic pace of modern living. No matter how you feel about it, online tutoring is here to stay, so if you want to make a career out of teaching, you had better figure out how to make the most of it.
In conclusion, the best part about online tutoring is that it's never too late to begin; this means that you may begin right now if you're one of the many teachers who has never given an online lesson before. Learning the skills necessary to use the online courses is a breeze.