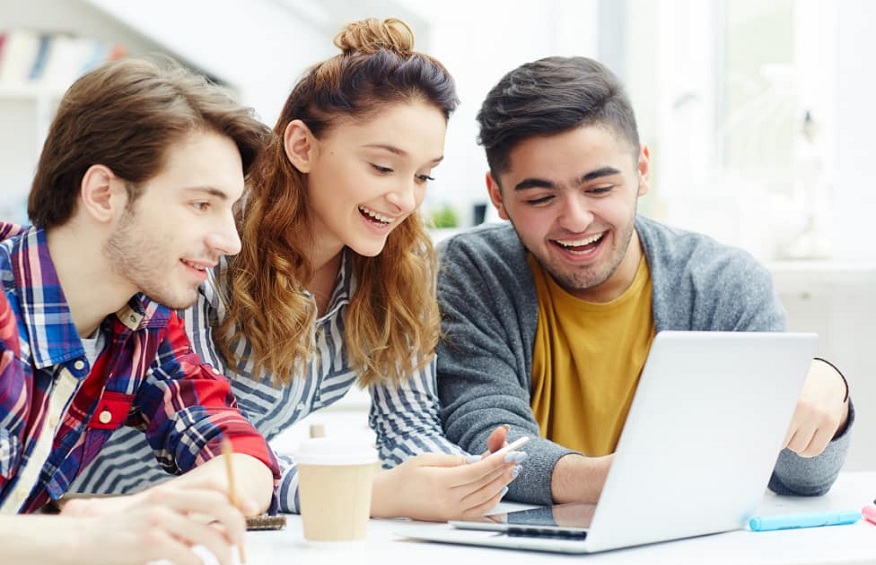 What Are the Most Demanded Courses in Ireland?
Every year, many students turn towards Ireland for higher studies. The education system of Ireland is effective and result-oriented. Plus, the cost of living in Irland is cheaper than many in other European countries. That's why every year, Ireland receives thousands of applications from students for MS courses. There are many prominent universities in ireland for ms where foreign students, including Indians, apply for studies. MS courses are highly demanded in Ireland because here master's degree is completed in a year rather than in two years like in India. University of Ireland offers many courses but some courses are more demanded by students. The most demanded courses in Ireland are as follows-
1. Computer Science 
European Countries are equipped with diverse technology. That's why these countries offer better Computer Science courses. Ireland is also one of those countries. CS programs are highly demanded in Ireland. These courses teach students fundamentals about the computer system, its working, and software development. Computer Science courses in Ireland also equip students with an understanding of heavy hardware systems. That's why technology freaks, Ireland is one of the best places for pursuing a Master's in CS.
2. Data Science
Data Science is another highly demanded course in Ireland. It is good for students who are efficient in mathematics. Data science teaches the skill of arranging and analyzing multiple data. Many students from around the globe want to pursue a data science course in Ireland. The education system in Ireland focuses on building a foundation. This feature is associated with the Data Science course as well. The Universities focuses on equipping students for data analysis, data management, and data interpretation.
3. Master of Business Administration
Everyone wants to do MBA to boost their careers. Ireland offers some best universities to pursue an MBA degree from their country. The best part about doing a Master in Business Administration from Ireland is that the country focuses more on practical learning. In one year, the universities of Ireland can make you efficient to land high-paid jobs in global companies. MBA in Ireland focuses to strengthen the professional skills of students. Hence, they also engage the students in on-field activities. That's why students who do MBA from Ireland, come out as efficient professionals. Hence, MBA is a highly demanded course in Ireland.
4. Cyber Security
Cybersecurity is another very highly demanded course in Ireland. It is a hub of technology and computers. Many top cybersecurity firms are also headquartered in Ireland. That's why, the demand for cybersecurity courses is very high in the country. Today, dependency on the internet, computers, and cyber networks is continuously increasing. Hence, the jobs in this sector are also increasing. The top universities of Ireland produce the best cyber security experts every year. These pass-out students become an important asset of global companies in managing their cyber networks. However, to do MS in cyber security from Ireland, you should have a good base of computers, programming, maths, and science.
5. Digital Marketing 
No marketing is complete without digital marketing these days. Digitalization and the internet have brought marketing to digital platforms. Hence, the demand for this course is continuously increasing. As a technology expert, Ireland is receiving more demands for digital marketing courses. This course teaches the tactics to win customers from digital platforms like company websites, social media handles, emails, etc. Globally every company is hiring digital marketing experts and assistants for handling the company's marketing on digital platforms. After doing a digital marketing course in Ireland, students can secure a good job in this sector in any part of the world.
6. FinTech
As Ireland is a technologically developed country, it gets more demand for technology-related courses. FinTech is also one such course. With the development of technology and the increasing reach of the Internet, financial service providers are more relying on technology to provide their services. Many universities in Ireland offers Fin Tech MS courses for students with mathematical and computer background. These students become well versed in Fin Tech and get jobs in the best Fin Tech service-providing companies in the world.
7. Business Analytics 
In today's world, the demand for business analytics has increased a lot. That's why more people are doing Business Analytics courses these days. This course involves the features of management, data analytics, and computer courses. Ireland is a technologically developed country. That's why it is highly preferred by students for Business Analytics courses. Pass-out students of Ireland's universities are doing efficient work in global companies as business analytics. Many of them secure jobs in Ireland only because the country continuously demands efficient business analytics. The demand for business analytics graduates and post-graduates from the universities of Ireland is also globally high.
8. Artificial Intelligence 
Ireland is all about technological advancement. Hence, AI is another highly demanded course in Ireland. The scope of artificial intelligence is not limited to one sector only. Its applications are everywhere. We can say that the future will be all about artificial intelligence. However, to operate the tools of artificial intelligence effectively, we require humans. Universities of Ireland provide the best training to students in using and handling the tools of artificial intelligence. That's why currently this course is also highly demanded in Ireland.
9. Cloud Computing 
Cloud Computing is another growing sector of the world and Ireland has one of the best Universities for such courses. Every year it produces experts who can efficiently manage storage and development functions on the cloud. That's why cloud computing courses are very prominent and demanded in Ireland.
To Wrap Up
Ireland is one of the best places for higher studies. The cost of ms in ireland for indian students is also affordable in comparison to many foreign countries. Plus, the Irish education system is efficient enough to land a job for you after completing the master's degree. Many universities in Ireland offer students, the opportunity to secure a job in global companies. Notably, the above-mention MS courses are the most demanded and efficient in Ireland. If you want to pursue MS from Ireland then you should get admitted in one of these courses.