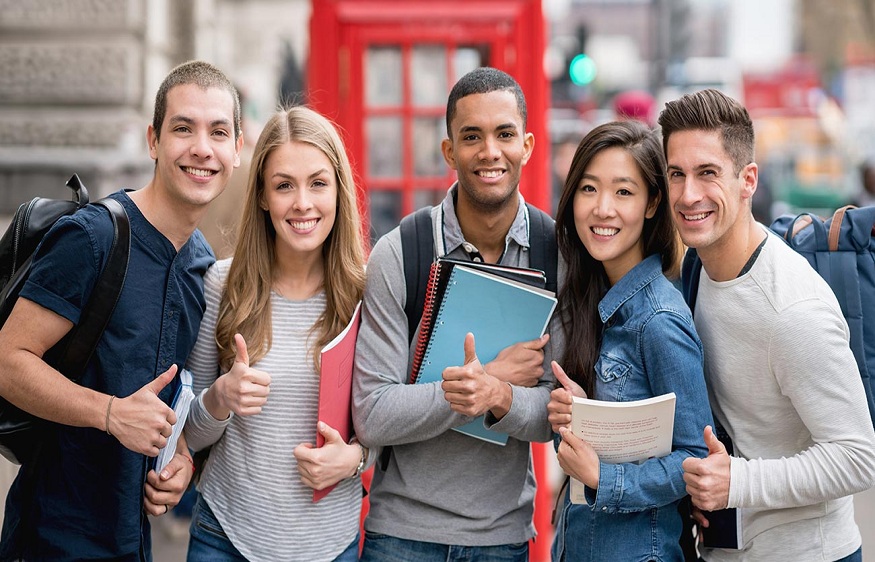 Study Abroad in USA VS Australia
Studying from the top international universities is every student's dream. The USA and Australia have some of the best colleges abroad. Chasing greater exposure and bigger opportunities, about 1.5 million students go to the USA or Australia to pursue higher education every year. But of course, studying abroad in the USA or Australia is not a cakewalk. It requires plenty of preparation, hard work, and commitment. You need to meet all the financial, mental, physical, merits, and other requirements. Moreover, out of the many options to study abroad, you need to analyze and decide which university will be the best for you.
Allow us to help simplify this process by comparing study abroad programs in the USA and Australia.
Study Abroad in The USA vs. Australia
Ambitious students often find themselves torn between the dilemma of which country would be the best to satisfy their educational requirements. The dilemma can be resolved only after comparing various factors, as stated below:
1.Top universities
If you consider the top-ranked universities globally, American universities are heading the game. Massachusetts Institute of Technology (MIT) leads the rank, followed by Stanford University and Harvard University at the 3rd and 5th positions, respectively. However, Australian universities are also recommended depending on the courses you want to take up and other deciding factors. Some of the top-ranked Australian ones are the University of Melbourne, Australian National University, University of Queensland, etc.
2. Admission requirements
Compared to Australian universities, universities in the USA are stricter about their admission. Along with previous degrees, language tests, and other academic reports, studying abroad in the USA may require work experience or recommendation letters for certain courses. They might also evaluate you based on your extracurricular activities.
3.Student visa
To apply for a student visa or an F1 visa, you need to appear for a personal interview and provide your biometric data. A US visa costs around $160, whereas an Australian student visa costs around $413.
4.Popular courses
 The most popular courses in the USA universities are – engineering, business analytics, data science, data analytics, computer science, IT, MBA, biomedical, architecture, art and design, etc. Popular courses to study in Australia are – accounting, MBA, IT, healthcare, hotel management, etc.
5. Fees structure and duration
The average tuition fee and duration of some popular courses are-
B.Tech
US
Australia
Average tuition fee
$33,000
$27,000
Duration
4 Years
3-4 Years
MS
Average tuition fee
$29,000
$34,000
Duration
2 Years
1-2 Years
MBA
Average tuition fee
$117,000
$118,000
Duration
2 Years
1-2 Years
6.Daily expense
Studying abroad in USA or Australia doesn't only include the tuition fee. You will also have to think about the daily living expenses. From a previous statistic, the average daily expense for a student in the USA is $30 and in Australia is $23 during the UG or PG course.
7.Climate
Last but not least, if you are thinking of studying abroad in the USA, Australia, or any other country, get an idea of what the climate is like. You'll need to be comfortable spending a few years in such weather conditions.
What After Study?
If you want to stay back in the USA and gain practical experience in your field of study, you can apply for OPT (Optional Practical Training), which is temporary employment for an F1 student. But you can't get employment until you get your Employment Authorization Document. However, you can apply for a post-study work visa in Australia after graduating.