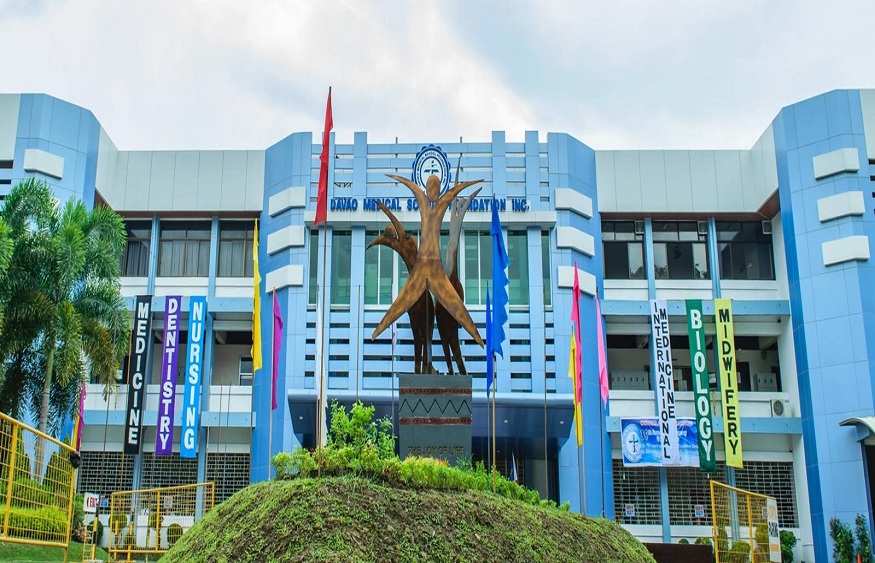 Why Study at Davao Medical School Foundation?
Medical education in the Philippines is one of the most lucrative destinations for students in India and abroad. Mostly because of factors like compatibility with the English language, availability of world-class infrastructure, suitable and acceptable for careers in the US and other countries, and lower cost of education compared to Indian universities and private colleges.
People of the Philipines are known to be warm and welcoming toward international students, offering a hospitable environment suitable enough to make them feel at home. Filipinos are also known to have a good sense of humor and are also considered to be a happy country with a considerably higher happiness index.
The Philippines is also known as the third-largest English-speaking country in the world. The natives are quite accustomed to English in their day-to-day lives and you can find most billboards, road signs, newspapers, radio, and shopping centers using English while communicating. Language remains to be no barrier for a foreign student studying in the Philippines.
When looking for the best medical colleges to choose from in the Philippines, one that comes to mind is Davao Medical School. Renowned, reputed, and established as one of the most recognized medical colleges in the Philipines, Davao Medical School has been in existence for more than 44 years. Situated on the island of Mindanao , the environment of Davao serves as an ideal location for students to hone their medical skills and develop a well-rounded personality with ample exposure and opportunities to succeed in today's fast-paced world.
What makes Davao the preferred medical college in the Philippines?
1. World-class facilities and infrastructure
Spread across a sprawling campus of 25000 square meters, Davao Medical School exhibits numerous lecture halls, laboratories, spacious auditoriums, demonstration halls, and a fully-equipped dissection hall necessary for study and practice.
The lecture halls are presented with huge seating arrangements and supported with top-of-the-line Audio-Visual equipment along with sophisticated furnishings and air-conditioned facilities.
The gated community has a fully-operational DMSF hospital within the campus covering an area of 1000 sq ms and houses a capacity of more than 4000 beds.
2. Hand-On practice for practical experience
Davao Medical School Foundation ensures students get the maximum exposure as part of their MBBS degree in the Philippines. All students are required to enroll for clinical rotations that serve them in gaining hands-on experience during their studies.
Besides the campus hospital, DMSF is also well-connected with affiliated hospitals that provide excellent opportunities for students to practice clinical training and hone their skills. DMSF simulates real-life situations to give students a hands-on experience and help them understand anatomy better during emergencies or otherwise. With a combined strength of 4000 beds, DMSF contains the largest number of beds than any other college in the Philippines.
3. Trained and Experienced Faculty
Davao Medical School Foundation prides itself on the total strength of 125 passionate and learned faculty members employed in the school. Experienced in a wide range of medical specialties, our prodegious faculty takes utmost care in shaping and nurturing budding health professionals and doctors.
4. Economic Expenses
MBBS in the Philippines is way more cost-effective than studying in countries like India, Russia, and China, without making any compromises on the quality of education received. The Philippines is also suitable for Indian students to adjust in terms of culture, food, accommodation, and other environmental factors.