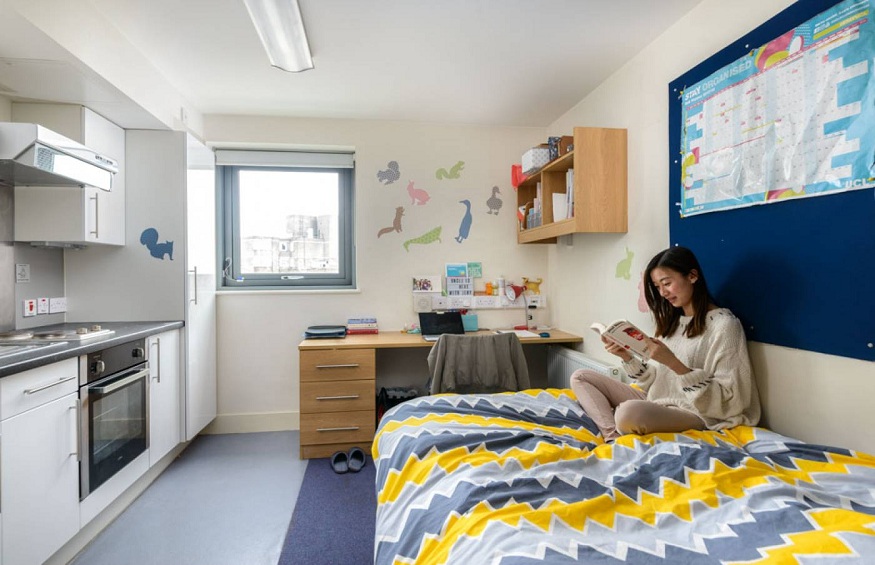 Top Tips to get the Perfect Accommodation in the UK
The United Kingdom has always been an appealing study destination for many eager students. Due to the country's large student population and its status as one of the most wealthy and costly places in the world, finding student housing can be more challenging than normal. As a consequence, we've put together a list of tips for locating the best student housing in the UK.
Here are some pointers to help you find the best student accommodation London or anywhere in the United Kingdom:
Locate your home
The cost of living in the United Kingdom varies dramatically depending on where you live. Student accommodation Birmingham, Coventry is an extremely efficient housing system. The cost of living depends on the location you are staying in. The closer you stay to the city centre, the more you'll pay. As a consequence, you should do some study to find out how much you can get for your money. Limit your search to a few regions and set aside money for it. Consider the following:
Cost of commute
Connectivity
Present amenities
Safety of the locality
Distance from your university
Have only the best for you
Before you travel to your selected place for higher education, do some research on the many forms of student housing. The three types of lodgings offered in most cities are university halls of residence, private rentals, and private student housing. The university halls of residence are the most popular for which you must apply on the institution's website.
Private student accommodation, which comprises well-maintained, cost-effective flats ranging from studios to sharing bedrooms, is also an option for students. For the convenience of students, the majority of them are quite safe and conveniently located near major universities.
Some who can afford it and wish to live alone, on the other hand, prefer private rentals, which require renting a whole property. In this circumstance, the disadvantage may be dealing with the property's cleaning and care on one's own without much help.
The sooner the better
While students who want to register for university housing must do so by the deadline, those who prefer private student housing in the UK should apply as soon as they know which university they will attend or at least 1-2 months before their arrival date.
Proper value for your money
Always double-check and clarify what is included in the lodging price. Will the rent include things like utility costs (electricity, gas, water), laundry service, kitchen equipment, bedding, internet access, and so on, so you know what you're getting into?
Conclusion
 It might be tough to find a place to stay in a new city, especially if it is your first visit. Don't be alarmed! You can get help from the housing office at your university or from privately owned student housing providers. Student accommodation Birmingham, Coventry, and London can be difficult to come by, but it is certainly possible. There are, of course, additional things to consider, which vary from person to person. So, narrow down your specifications and begin searching right away!