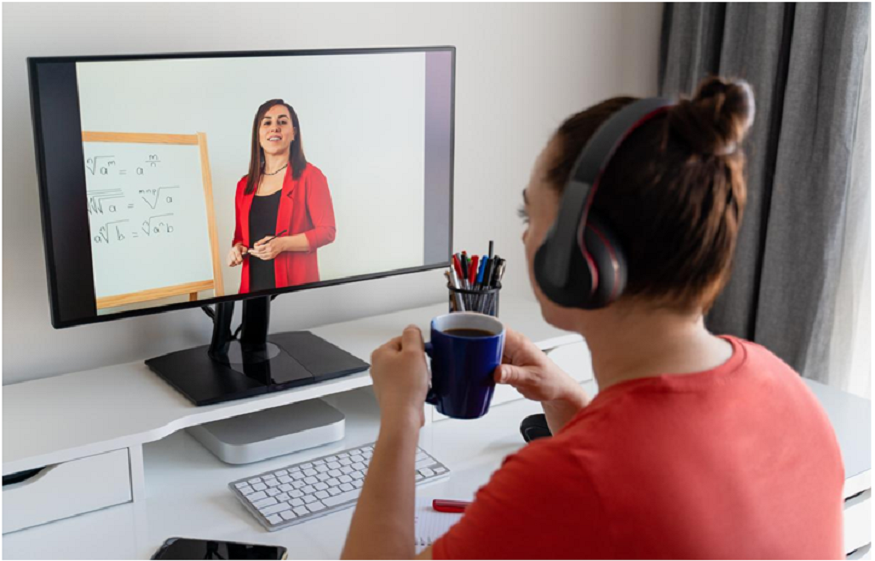 More industries are now adapting to remote students
Education has certainly changed over the decades. Many of these changes are positive ones. There was a time when some qualifications would have been impossible or at least more difficult to earn remotely. However, thanks to demand, technology and several other factors, many industries are now more accessible because of online learning. Here are just a few of the industries you can start a career in without ever having to attend an in-person session.
Nursing
Nursing is just one example of an industry that isn't typically associated with online learning. The role itself has always been an in-person one that involves administering care to patients. However, it is now possible to study for a professional qualification remotely. For example, Baylor University's online DNP programs offer students the chance to gain a recognized qualification to pursue one of several roles in nursing. All the learning is online, and the wide range of programs and the convenience of remote lessons means the qualification is now more accessible to anyone with a current job or other commitments.
This includes the family nurse practitioner track, where after graduating, you will provide care for people of all ages. This is a varied role, and your remote studies will prepare you for an in-person clinical work placement where you will take the knowledge you gained and put it into practice in an environment where you can see results, ask questions and further develop your knowledge and experience. The old way of learning would have meant daily travel to a university or other place of learning and having to reduce your working hours or quit your job entirely. Online education allows most students to stay employed while they learn.
The changes in studying for public sector roles
You can also elect to study online for qualifications in public sector industries, including agriculture, public administration, economics and a range of other areas.
These subjects rely heavily on learning information remotely. For the best results, students still need to take a work placement or find other ways to gain practical experience. However, the courses make full use of technology to help students learn what they need to so that they are fully prepared to put their lessons into practice.
For example, the education sector can involve a variety of careers, from working in public schools to teaching at colleges and universities. This was previously an entirely in-person role, with the exception of some online course providers. Now, the education industry has made online learning a reality, as well as opening up jobs for those who graduate with the required qualifications. These graduates can choose to work in a traditional brick-and-mortar university, or they can choose to live and work anywhere they like while helping remote students.
Healthcare is also seeing a significant rise in the number of online students. With the successful transition from in-person university courses to online learning during the COVID-19 pandemic, people now have more choice about the career path they pursue.
Why the change?
The obvious reason for the rise in the popularity of online courses is the pandemic. However, even as things return to normal, many students have expressed a preference for the flexibility of online study. This extends to courses related to healthcare and other industries that are typically hands-on. These are also the types of jobs that tend to be more secure. Even with cutbacks, roles in healthcare, government and education are more likely to be in demand well into the future. People will always need healthcare and the services provided by those in the public sector to keep society functioning smoothly. As a result, online programs have adapted to include coursework designed around these industries to help meet the extra demand.
How online courses work
Reputable universities and other course providers cater to these in-demand industries by adapting their learning programs to suit remote students. This includes providing a range of learning methods, depending on the subject and which method works best. Some subjects can be learned from textbooks, while more technical information may involve diagrams, graphs and other visual elements.
Most notably, when educational programs are adapted to an online learning environment, the lessons often become more interactive as they take advantage of new technologies. Many of these successful courses will use audio files when no visual element is required, which allows students to listen to the course materials while on the go. Other uses of technology include video clips to demonstrate or present information in greater detail, online tutorials where students can interact with each other and their instructor, forums, chat rooms and so much more. These methods of learning are constantly being adapted and improved to make use of new and existing technology and based on students' ever-changing needs.
Many programs will also involve work placements, as mentioned above when we discussed nursing programs. Work placements are designed around a student's other commitments. They are helpful in gaining practical experience, and the online materials studied throughout the course give students a deeper understanding that prepares them for an actual work environment.
Online learning has come a long way, but universities such as Baylor are always looking for ways to improve and make learning online as beneficial to students as offline learning. The flexibility of studying remotely can make this the better option for busy students.