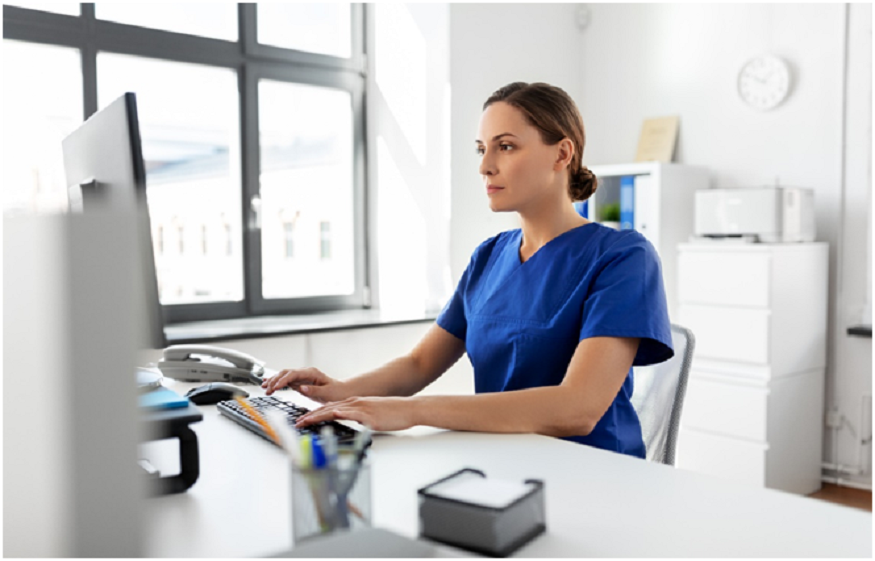 Accelerating Your Nursing Career with Intensive Programs
Nursing is a noble profession that draws individuals who wish to care for others professionally. However, with the demand for nurses increasing worldwide and an alternative route for aspiring health professionals to enter this career field – accelerated nursing programs – becoming more attractive. These intensive and focused educational opportunities give an intensive introduction to the area that many aspiring nurses find appealing.
Yet, it's essential to understand what these programs entail and how they can help prepare you for a thriving nursing career. In this article, we'll look into accelerated nursing programs – their advantages and drawbacks and ways they can be leveraged to jump-start your nursing career.
Understanding accelerated nursing programs
Accelerated nursing programs are tailored for individuals who already hold a bachelor's degree in another area, providing students with an advantage for quickly absorbing complex medical knowledge in less time. Their curriculum integrates theoretical with practical aspects for a well-rounded experience.
These programs also emphasize developing critical thinking, an essential skill in the nursing field. Nurses frequently face high-pressure situations where quick yet sound decisions must be made under pressure, therefore, accelerated nursing programs emphasize developing problem-solving, decision-making, and leadership capabilities.
Rockhurst University's accelerated nursing program online uniquely blends flexibility and rigor. Individuals juggling work or family demands will find this an ideal way to learn without leaving home. Cooperating with local healthcare facilities enables hands-on clinical experience. This comprehensive program not only equips students for roles as registered nurses (RN) but also imparts essential skills such as patient care, decision-making, and health assessments.
Here are a few ways an accelerated nursing program can prepare you for a career as a registered nurse:
Comprehensive coursework in a shorter time
The accelerated nursing programs are well-known for their intensive learning schedules. You can complete a four-year degree within 12-18 months! However, this shorter timeframe does not sacrifice the depth of learning; it condenses and consolidates traditional semester courses into one comprehensive curriculum, covering everything from fundamental nursing skills to advanced patient care techniques.
As it's an accelerated program, you can launch your career sooner than traditional programs. It provides an effective means of entering the medical field quickly and becoming an active participant in helping and healing in short order.
Practical hands-on experience
As part of an accelerated nursing program, your education includes hands-on experience in clinical environments. Gaining this practical experience is crucial in applying theoretical knowledge to real-world scenarios and is an integral component of becoming an RN.
During these clinical placements, you'll experience first-hand interactions between patients, healthcare professionals, and your healthcare team – not only can this real-world exposure increase your nursing skills and confidence and prepare you for life as an RN.
Cultivates critical thinking
Critical thinking is an integral component of nursing practice. Accelerated programs focus on case studies, simulations, and practical scenarios to hone your ability to analyze information and make decisions quickly.
These exercises encourage participants to ask questions, evaluate multiple treatment options, and consider the holistic needs of their patients. Furthermore, these exercises enhance problem-solving abilities and your capacity for providing high-quality care even under pressure.
Interdisciplinary learning 
Accelerated nursing programs typically provide unique interdisciplinary online learning opportunities. You will have the chance to meet and interact with professionals from various medical fields, broadening your perspective and deepening your knowledge base of patient care.
Teamwork and collaboration are integral aspects of healthcare delivery, so this type of learning promotes them effectively. You will gain a broader knowledge of how the healthcare system operates, making you better prepared to collaborate with other professionals to deliver comprehensive patient care.
Preparing and exploring career advancement opportunities
Accelerated nursing programs aim not only to educate but also to prepare you for the nursing profession. They offer resources and guidance to facilitate job placements with healthcare organizations – opening career prospects after graduation.
Furthermore, these programs serve as an invaluable foundation for career advancement. A bachelor's or master's degree earned through an accelerated program can open doors to leadership positions and specialized nursing roles that could take your nursing career in any direction imaginable. With so much potential available to your nursing career – with these accelerated programs, you could be on your way!
Opportunities in accelerated nursing programs
Explore accelerated nursing programs to expand your horizons quickly while facing exciting and fulfilling career challenges. These fast-paced courses present four key opportunities worth taking into consideration.
Swift career entry
Accelerated nursing programs enable rapid entry into the profession. They're ideal for career switchers looking for quick entry points into healthcare fields like nursing. These programs allow fast career transitions by compressing years of study into shorter timeframes.
Dynamic skill set
These intensive programs equip graduates with core nursing skills and instill adaptability, time management, and problem-solving abilities that prepare them for today's ever-evolving healthcare world. Graduates leave these intensive programs with the tools necessary to succeed across various nursing environments.
Broadened career prospects
Accelerated nursing programs are comprehensive courses designed to increase employment prospects. Graduates benefit from numerous career choices spanning pediatric nursing to critical care nursing, with such a breadth of knowledge enabling them to select a niche career pathway explicitly tailored for them.
Lifelong learning foundation
Lastly, these programs serve as an entryway into lifelong learning in nursing. They ignite passion and curiosity that lead to continuous professional development – in an ever-evolving industry such as healthcare, where education remains key to success. Committing to ongoing education gives you an edge that gives you a competitive advantage in job markets across the world.
Accelerated nursing programs provide an ideal path to a satisfying nursing career. Their quick entry, diverse skill set, broad career prospects, and foundation for lifelong learning make these programs an excellent choice for healthcare professionals looking to further their careers in this rewarding field. Explore this opportunity now and start your rewarding nursing journey today.
Conclusion 
Accelerated nursing programs are appealing to individuals interested in immediately switching to nursing. Students completing rigorous training and extensive clinical experience develop skills necessary for excelling as registered nurses. Despite the challenges, these programs offer opportunities for growth and advancement, making them attractive options. As healthcare needs to expand, nurses with extensive training have never been more essential to healthcare delivery. Ultimately, the decision to enroll in an accelerated nursing program depends on your career goals, personal commitments, and readiness for a fast-paced, rewarding career in nursing.