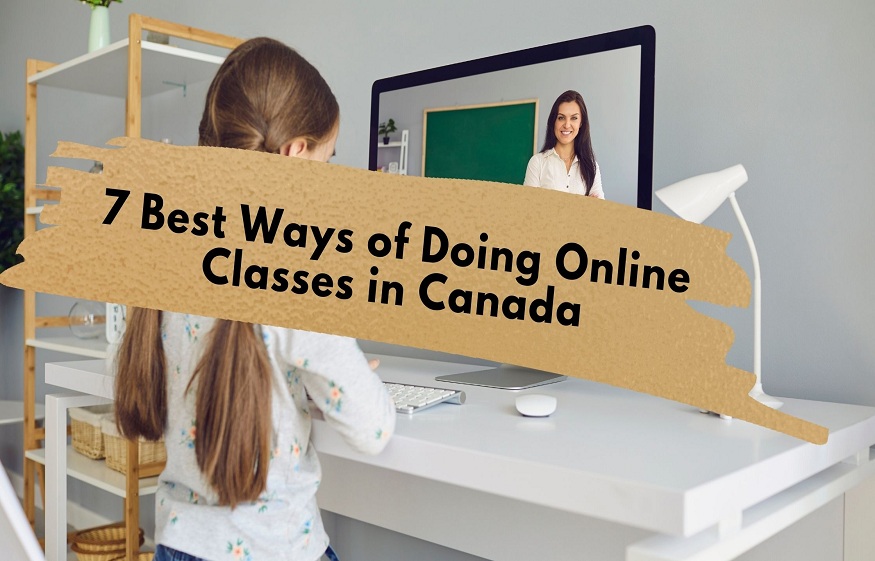 Best Ways for Doing Online Classes without Any Disruption
There was a time when earning a college degree used to entail physically attending in-person classes, which caused difficulties for working professionals or those having busy schedules. Because of technological advancements, it is now easier than ever to choose a degree program that provides the flexibility you require, whether through traditional in-person classrooms, online learning, or a combination of the two. There are numerous benefits to taking online courses; they allow students to learn whenever, wherever, and however works best for them, making it easier to achieve a degree while juggling work and family obligations. And, because students don't have to attend classes in person, online learning gives them access to excellent degree programs throughout the country that would otherwise be inaccessible or extremely inconvenient. However, if students are not prepared, online classes might provide distinct obstacles.
Eight Tips for Effective Online Learning
Online learning is becoming a more popular alternative for many people, whether they are students pursuing online degree programs or instructors seeking assignment help.
Establish Clear Expectations
Make sure students have adequate time to devote to their course and that they can attend all components of the program, including any live teaching sessions, on a consistent basis. Aim to apply the same degree of dedication and attitude to their learning and task completion as they would to a traditional, in-person course.
Have a Steady, Dependable Internet Connection
A dependable internet connection is essential. Students want to prevent being disconnected, especially if they are participating in live education, such as webinars or workshops.
Set Aside A Space For Research
The study environment should be conducive to learning. Make sure students have enough illumination to reduce eye strain, as well as a suitable chair and workspace to avoid pain. Choose a location that is calm and has minimal distractions or risks of being disturbed.
Make Time for Regular Study Breaks
Taking study breaks will allow students to focus on their studies. Gentle physical activity, such as going for a stroll outside, might help them feel reenergized and return to their studies with more energy and attention. Take breaks away from the study area, and if possible, avoid staring at devices during these breaks.
Participate Actively
Participate in the course's online forum to better comprehend the course materials and interact with classmates. This may include leaving a comment on a discussion board regarding a classmate's paper or asking a question about a project they are working on. Read what the classmates and professor are saying, and if students have a question, ask for clarification.
Take Care of Yourself
Rewarding you with something they enjoy doing will help a student stay motivated. Reward yourself with something positive whenever they meet a specified milestone or complete what they had planned for a particular study session. By conditioning their brain to identify that learning will result in good rewards, they will be more encouraged to continue studying and will enjoy their triumphs along the road much more.
Ensure Learning Sticks by Doing the Following
Use the recognized learning science principles of practice, application, and reflection to students' benefit. It's critical to repeatedly practice skills, apply knowledge in diverse situations, and reflect on what they have learned, especially as they practice and apply in new settings, to guarantee that their newly acquired knowledge and skills stick with them. A well-designed learning experience will give studentsthe opportunity to practice, apply, reflect, and seek help to "take my online class for me" but a student may also reinforce their learning outside of the classroom by relating it to their daily life and job.
Video Techniques
Every few minutes, pause the video and make a brief explanation of what students have heard in notes. Avoid taking notes during live streaming, especially if the footage will be available for later viewing. To keep the focus, pay attention to what they are hearing and participate in the discussion. Raise the virtual hand in the chat or offer a question.
Use Video Break-Out Groups to Students' Advantage
If available, these live, small-group conversations will allow a student to hear other people's opinions or go over difficult subjects in a group setting.
Students can now study totally online while still connecting with classmates, attending lectures, and participating in subject-specific conversations, thanks to technological advancements. While some people believe that online learning necessitates a higher amount of self-motivation, schools understand that educational support is just as vital as tutor input, and they take great care to ensure that their students receive the same level of help as they would on campus. The lecturer should be available for individual sessions depending on the university, and students should be able to contact them directly. Individual sessions with the instructor will allow a student to ask questions about course subjects and receive additional comments on their progress and areas for improvement.