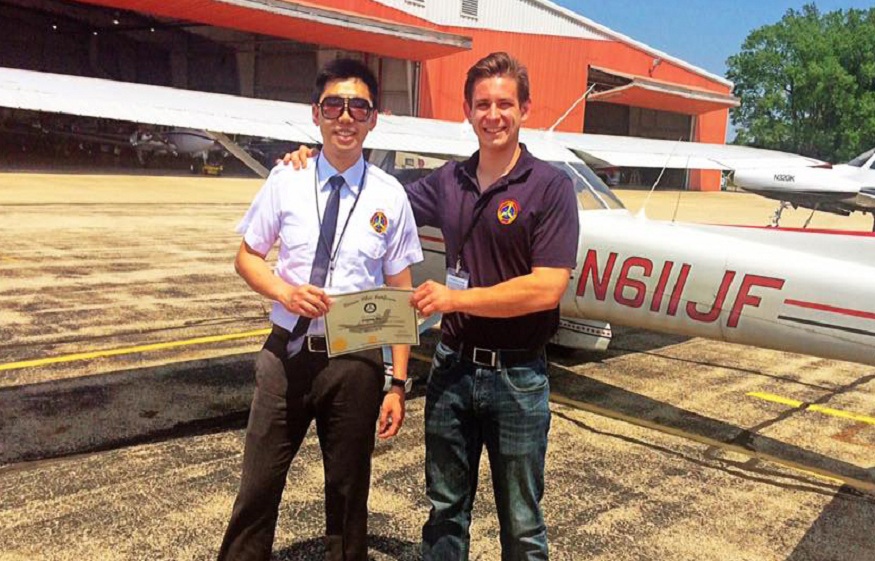 What All To Consider While Choosing A Flight School
If you are thinking of taking up a pilot course, then there are many things that you need to consider. Here is a list of all the things that you should consider while choosing a flight school:
Consider the Course.
When choosing a flight school, it's important to look at the course they offer. The course you choose should align with your career goals and scheduling preferences. For example, if your goal is to become a commercial pilot, you may want to look for an institution that offers a program leading up to this achievement.
You may also want the flexibility of taking classes in the evening or on weekends to fit into your busy schedule. With all of these factors considered, finding an institution with these qualities can make all of the difference when choosing a flight school.
Consider the Location of your flight school and its training facility.
Your flight school's location and training facility are key factors to consider, as they can help you determine if it's a good fit for you. The location of the flight school will affect how convenient it is for you to get there and back regularly. If you don't live near an airport or a major city with multiple airports, it may be difficult to learn how to fly there.
The training facility itself should be conducive to learning and practicing your skills in an environment that doesn't interfere with safety or put undue stress on students. It should also have enough space so different groups can train simultaneously without unnecessarily being too close together or sharing airspace.
It's also important that your flight school has a good reputation in the community. Bad reviews from past students may reveal some issues with customer service or other problems with professionalism that could impact your experience negatively once you start taking lessons from them.
The time duration of the course.
The time duration of the course depends on your goals and the type of aircraft you want to fly. There are different types of training courses provided by flight schools. Some courses offer only initial training while others offer advanced or type rating training.
Aerobatics, formation flying, instrument flying, airport traffic control tower operations, and multi-engine aircraft are advanced flight training programs requiring more time than other programs. Considering these factors when choosing a flight school for your aviation career is important to get maximum benefits from your investment in this field.
Consider the aircraft you will be flying.
You should also consider the type of aircraft you will be learning to fly. Some people prefer smaller, more nimble aircraft, but others prefer larger ones because they have a higher cruising speed. Suppose you plan on getting your pilot's license for personal use and don't plan to fly professionally. In that case, you may want to consider how much time it takes to train in an aircraft with more complex systems, such as retractable landing gear or flaps.
Some flight schools offer training in multi-engine planes while others do not; if this is important to you, choose wisely when choosing where to enroll. Many students want to be trained in multi-engine airplanes because they are safer than single-engine planes and can fly long distances without stopping due to fuel issues caused by bad weather conditions.
Consider the instructors you will be trained with.
When choosing a flight school, you should consider the instructors you will be trained with. A great instructor should be friendly and approachable, knowledgeable about the subject matter, able to communicate effectively, motivate you, and answer any questions you have.
Don't just check the price when looking for a flight school or instructor. You want to ensure that they offer quality services at an affordable rate. A good way to get started is by asking friends if they know of anyone who has taken lessons from this particular establishment before—they may even have some tips on what it is like working there!
Conclusion
This list of things to consider for commercial pilot requirements is not exhaustive, but it should help you get started. The key thing to remember is that many factors go into choosing the right flight school for you and your goals. Contact us today if you want more information on how we can help you reach those goals.