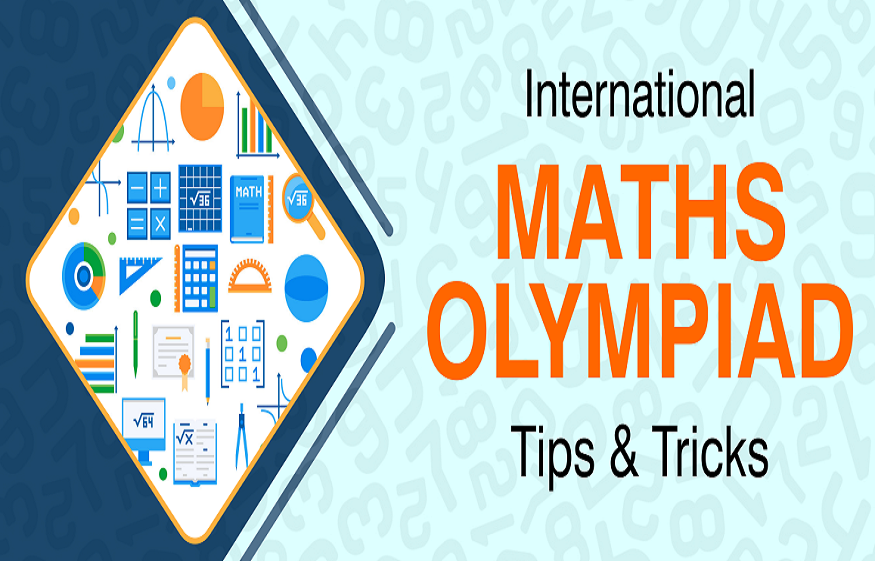 Significance of Maths Olympiad
Students can use platforms like the Maths Olympiad to their benefit in order to improve their subject-matter proficiency. It allows students to master their concepts and easily understand challenging problems. They gain conceptual clarity from this exam and are encouraged to develop critical and analytical thinking skills. Students can evaluate their performance and learn from their mistakes by participating in the Maths Olympiad. Based on their test results, students are ranked.
Identifying where they stand according to the rankings motivates students to put in extra effort to enhance their performance. One of the Maths Olympiad conducted by the SOF (Science Olympiad Foundation) is IMO – which stands for International Mathematics Olympiad. There are five stages for the Maths Olympiad. They are Pre RMO (Pre-Regional Mathematical Olympiad), Regional Mathematical Olympiad, Indian National Mathematical Olympiad, International Mathematical Olympiad Training Camp and IMO. In this article, we will discuss the importance of the Maths Olympiad and a few preparation tips.
Importance of Maths Olympiad
The Maths Olympiad aims to evaluate students' computational and competitive abilities. The level of the Maths Olympiad exam is relatively high, and students must possess a thorough knowledge of every topic included in the course syllabus. Attending such exams gives you a foundation for overall academic performance. Maths Olympiad participants develop the confidence necessary to tackle critical challenges. This gives them an advantage over their competitors. Exam rewards and recognition are very helpful in raising one's academic standing and advancing one's career.
Preparation Tips for Maths Olympiad
●    Understand the Olympiad Syllabus
Knowing the Maths Olympiad Exam syllabus will give students a general idea of what they need to learn. Following their importance, students should categorise the most and least important chapters and topics in the Maths Olympiad syllabus. Students who are unfamiliar with the entire curriculum risk studying irrelevant subjects while missing crucial ones.
●    Be thorough with the Exam Pattern
Understanding the exam pattern is crucial while attempting any competitive exams. Students must be familiar with the pattern; therefore, they can predict the types and levels of questions they'll have to answer. The maximum time for the exam is 60 minutes, and there are 50 multiple-choice questions on the question paper for grades 5 to 12.
●    Study Without Interruptions
Students must pick a relaxing, calm location for their studies. Students are distracted in a noisy environment, making it challenging to prepare. Therefore, they must choose a location with sufficient ventilation, lighting, and study materials to help them with the study preparation.
●    Short Notes and Revision
Exams and revision are crucial components of the Maths Olympiad preparation process. Students should make notes on important subjects during preparation so they can review them before the exam. Candidates must regularly review a topic to strengthen their memory. They should read the book and try to comprehend the concepts completely if they get stuck in any chapter. Doing this minimises the chances of making mistakes when answering questions.
●    Solve Exam Papers from Previous Years
To improve their abilities and knowledge, students taking the Maths Olympiad Exam must tackle the question papers from previous years. For the Maths Olympiad, the five stages are crucial. The most important stages are Pre RMO and RMO. By practising previous years' papers, students become familiar with the pattern, types of questions, and the average amount of time needed to answer each question. They will be able to assess their situation, their assets and liabilities, and the areas where they need to improvise.
Summary
The most prestigious and challenging maths competition in the world is the IMO. To cover everything on the syllabus, candidates must begin their preparation as early as possible. However, rather than concentrating solely on winning, students should approach this competition as an opportunity to learn. Study well and work hard for the exams.