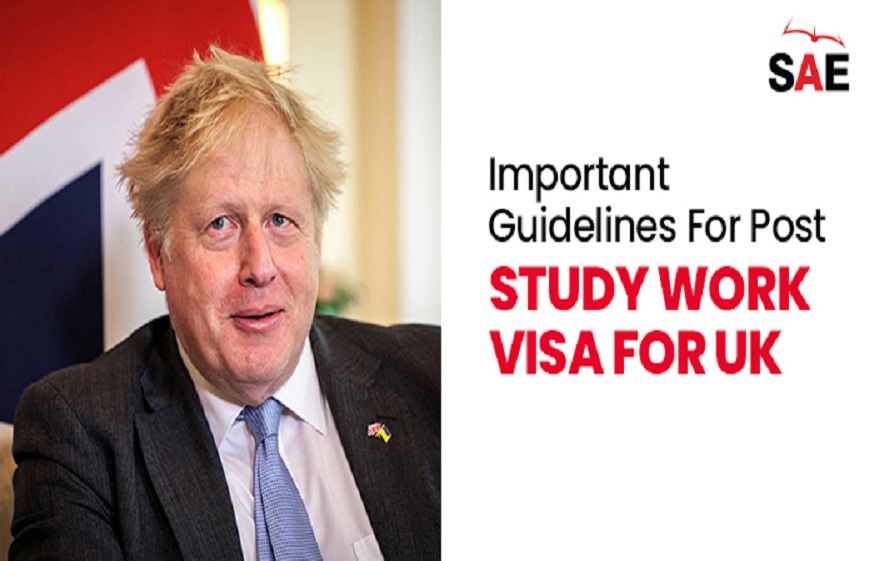 Important Guidelines For Post Study Work Visa For UK
The Post Study Work Visa is a temporary visa that permits overseas students to live, study, and work in any chosen post or career path after completing their education. This Post Study Work Visa UK path or route is accessible to all applicants, including Indian students having UK immigration status.
All students studying at a UK Higher Education Provider-approved institution are eligible for the Graduate Route. This action is being done in response to the UK's desire to retain the smartest students from around the world and assist them in discovering job prospects in the country.
Post Study Work Visa UK Eligibility
Previously, individuals with a master's or bachelor's degree could only stay in the UK for a maximum of four months to look for work. Following the implementation of new guidelines by the UK government, international students are now allowed to stay in the UK for a maximum of two years.
After some uncertainty, the UK confirms Post-Study Work Visa eligibility. Any international student with a Tier-4 Visa who commences an approved UK higher education program in September 2020 is eligible for a Post Study Visa UK stay-back period after graduation. However, in order to obtain a Tier 2 visa, international students must find suitable employment with a minimum salary of roughly £20,800 (approx. INR 21 lakhs). Those seeking a Ph.D. in the UK are also permitted to stay for up to 12 months or one year after successfully completing their degree.
UK Post Study Visa Basic Requirements
To apply for a Graduate Visa to stay in the UK for another two years after finishing your degree, you must meet the following requirements of the UK post-study work visa:
To study in UK, you must have a degree from a recognized institution of higher learning, whether it be a diploma or an undergraduate, postgraduate, or doctorate degree.
You must be financially self-sufficient and not in need of financial assistance.
Applicants must submit their visa applications within 12 months after completing the program.
You should look for job opportunities within the next 12 months.
Those of you who have not completed your degree in English will be required to take IELTS, in which you must score in the band of 6.5 in each of the four components of the examination.
You would require a source of adequate funding, as indicated by the UK government.
Wrapping Up
As we all know, new rules and policies allow overseas students with a UK work visa or Post Study Work Visa to stay in the UK and look for work linked to their subject of study. They are permitted to do any work that is not linked to their topic of study during this time.
For more information and updates on UK Immigration, you can opt for our free counselling and guidance session. Drop a mail at [email protected] or call us at 8595338595 to register.