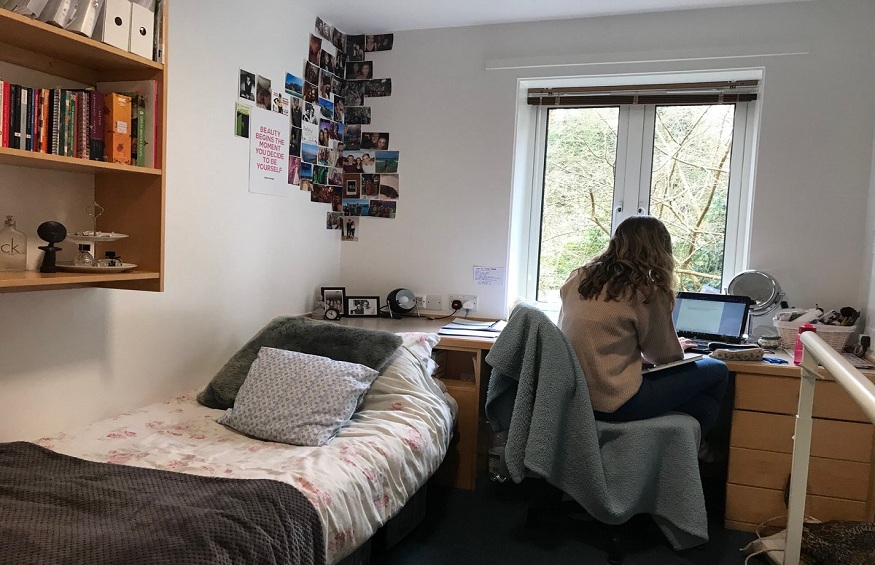 Best student accommodation in Birmingham and Glasgow
Finding student accommodation can be stressful for anyone, but it can seem especially overwhelming if you're new to the city or country. You want to make sure that your room is in a safe area, that you've got enough space, and that the other students are friendly. However, you also want it to be as affordable as possible. That's why I'm proud to share this list of some of my top picks for student accommodation in Birmingham and Glasgow.
Birmingham: The Gatehouse
The Gatehouse is Birmingham's best student accommodation. It is a luxury apartment building located in Aston, just minutes from the University of Birmingham. The Gatehouse has a 24-hour reception, free shuttle bus to campus, cinema room and pool.
Birmingham: Chamberlain Student Village
Chamberlain Student Village is located in the heart of Birmingham, close to the University of Birmingham and Edgbaston Cricket Ground. The village is made up of four distinct buildings: Bloomsbury, Holland Park, Holland House and Holland Mews. These buildings each have their own unique features that cater to different kinds of students.
The apartments are fully furnished with everything you could need for your stay including kitchen appliances, heating/cooling systems and lighting fixtures; you just need to bring your own bedding! They also come equipped with a range of communal spaces such as lounges where you can relax after a long day at university or work on assignments with fellow students.
The rent includes all utilities (gas/electricity/water) plus free Wi-Fi throughout the accommodation so it's hassle-free living in one place! Each building has its own gym facilities so there's no excuse not to get active during your stay at Chamberlain Student Village!
Besides these great amenities within each building there's plenty more on offer around campus too: from launderettes nearby which are open 24 hours a day 7 days per week through until late night shopping centres such as Grand Central Shopping Centre which serves food until midnight every evening except Sundays when closing times are earlier due to religious reasons."
Birmingham: St Paul's Court
St Paul's Court is situated in a prime location, just a short walk from the University of Birmingham campus. The building looks out onto the campus and provides an excellent place to study with its fantastic views.
The rooms are spacious and modern, with large double beds, desks and wardrobes. All rooms have been recently decorated throughout so you can enjoy your own personal space that feels luxurious but not too overbearing. Each room also has its own en-suite bathroom which is always a bonus!
There are communal areas located on each floor where you can relax after your studies or socialise with fellow students during your stay here. The kitchen comes fully equipped with everything you could possibly need including a dishwasher, washing machine and dryer as well as microwaves, ovens and kettles in each apartment too! There's also a games room where residents can chill out after their day or even use it for social events if they wish to do so (perfect for those wanting some extra fun).
If you are looking for somewhere close by then this could be exactly what everyone needs; it's not only convenient but very affordable too!
Birmingham: The Edge
The Edge is located off-campus and is one of the most luxurious student accommodation options in the Birmingham area. It boasts a state-of-the-art gymnasium, games room, cinema, and swimming pool. The Edge also has easy transport links to a number of universities in Birmingham such as University College Birmingham, Aston University and Birmingham City University.
The rooms at The Edge are spacious and include luxury furnishings as well as free Wi-Fi access for all residents. Some rooms also have en suite bathrooms or private kitchenettes to help students save money on food costs by preparing meals themselves rather than eating out every day!
Glasgow: The Cube
The Cube is in a great location, just a short walk from the University of Glasgow. Students will also be able to get to the city centre in 15 minutes by public transport and there are tons of shops and restaurants nearby.
The prices are reasonable, with a twin room starting at £57 per week and some other rooms available for £70 per week. The amenities include laundry facilities, Wi-Fi internet access and 24/7 security. There's also a gym on-site where you can work out or relax after studying hard all day!
If you're looking for even more entertainment, check out what else Glasgow has to offer: it has awesome nightlife with lots of pubs and clubs where you can dance all night long!
Glasgow: Bonnie Prince Charlie House
Bonnie Prince Charlie House is a beautifully converted Victorian townhouse within walking distance from the university campus. It's also close to all kinds of amenities, including shops and restaurants.
If you're looking for somewhere that is spacious, clean and well-equipped with everything you need to be comfortable while studying at Glasgow University then this is your best bet. It has been renovated with modern facilities, yet retains its character with high ceilings and charming period features including wooden floors or parquet flooring throughout most rooms in the house.
The house has five en suite bedrooms spread across four floors (including one private double room) as well as a common area on the ground floor where you can relax after your day at uni or pop down for breakfast before heading out into town if required – there are no restrictions on leaving your door unlocked either! There's also 24-hour access available so even if someone does stay out late it won't be much trouble getting back into their room should they forget their key!
Bookings start from £112 per week depending on how many people are living together (for example two people sharing costs less than three) which means that even though this accommodation may not be suitable for everyone due to its location being away from town centre areas such as Buchanan Street or Sauchiehall Street others who live further away might prefer Bonnie Prince Charlie House because they don't want/need iced coffee every day 🙂
Glasgow: North Apartments
North Apartments is in the North West of Glasgow, close to the University of Glasgow and within walking distance of Kelvingrove Park.
The city centre is just a 15-minute walk away, as are the Botanic Gardens and plenty of shops, bars, restaurants and cafes in the West End. The Royal Concert Hall is also nearby – it hosts regular concerts throughout the year including classical music performances and dance events.
Searching for student accommodation in Birmingham? Check out these places.
If you're looking for student accommodation Birmingham, this is a great place to start.
The Gatehouse – The Gatehouse offers single rooms and en-suite rooms with free WiFi and access to communal kitchen facilities. There are also laundry facilities available on site.
Chamberlain Student Village – This self-catered accommodation boasts a 24-hour reception service, study room, games room and music practice room as well as laundry facilities on site.
St Paul's Court – Located right next to the University campus, this modern building has been designed specifically for students with all bedrooms having an ensuite bathroom or private shower room as well as tea/coffee making facilities and comfortable beds with soft pillows & duvets (or mattress protector). Students will have access to a TV lounge area complete with comfy sofas where they can relax after their studies!
Conclusion
You might have noticed that student accommodation Glasgow and Birmingham can get quite expensive and so don't hesitate to keep looking. Student loan debt is not the only thing students need to worry about – they also need a roof over their heads!