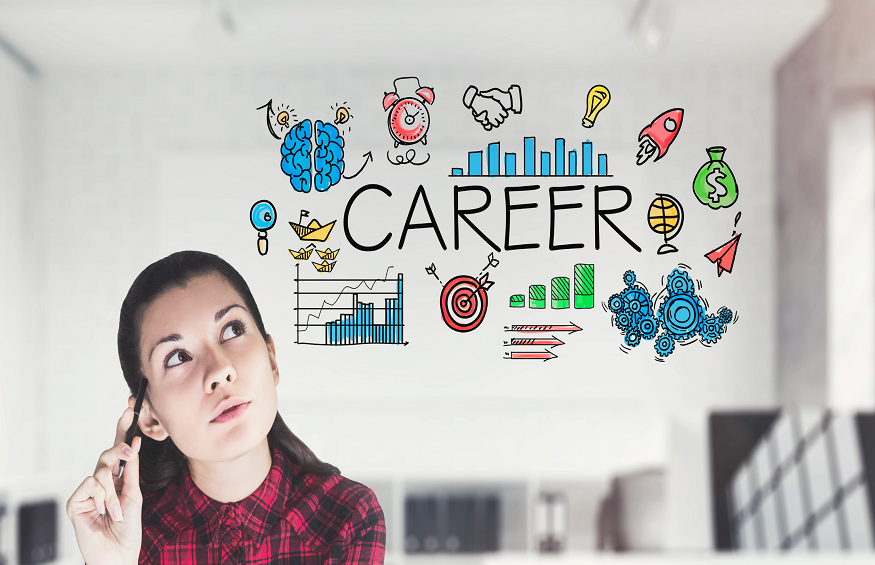 Why a Digital Marketing Career is the Best Choice for You?
If you want to work in digital marketing, which is one of the industries in India that is expanding the fastest, then this post is for you. Correct research and sophisticated upskilling in digital marketing are necessary for choosing the proper career. This article will cover the benefits of a career in digital marketing for today's creative minds as well as the demand for digital marketing specialists in India.
What Do Digital Marketing Experts Do on a Day-to-Day Basis?
The management of their company's digital marketing efforts falls under the purview of digital marketing specialists. They must be informed of all the most recent developments in digital marketing because they are in charge of the company's online presence's performance.
There are many various kinds of occupations accessible in the sector of digital marketing, and these jobs are in high demand. You have the option of working as a content marketer, SEO expert, social media manager, or even a digital strategist.
The field of digital marketing has been developing quickly, with new tools, technology, and strategies being introduced daily. To stay relevant, marketers must stay on top of the rapidly evolving world of digital marketing.
Top 5 Positions in Digital Marketing in 2023
In the next five years, the industry of digital marketing is predicted to rise by 20%. It is now a crucial component of any business's marketing plan.
Finding the ideal job in the competitive field of digital marketing might be challenging. However, there are a variety of digital marketing positions available, and each one has a unique set of benefits.
1. Content marketing manager:

Managers of content marketing are in charge of creating and implementing content strategies to advertise goods and services to prospective clients. To draw in new clients and keep existing ones, they produce material that is entertaining and educational. They also need to have knowledge of SEO to make content that is user-friendly and SEO-optimized.
2. Social Media Manager: 
Accounts on numerous social media sites, including Facebook, Twitter, Instagram, etc., are managed by social media managers. They publish content on various channels in an effort to engage their audience more.
3. SEO Experts: 
SEO experts are in charge of increasing website traffic through content optimization so that it ranks better in search engine results pages (SERPs). They accomplish this using a variety of approaches, including keyword research, link building, etc.
4. PPC Specialist: 
PPC specialists are in charge of boosting an ad campaign's clickthrough rate. To do this, they employ a variety of strategies, including keyword research and link building, among others. The range of available jobs is enormous.
5. Web developers: 
The digital marketing sector has a high demand for web developers. They are in charge of creating and maintaining applications and websites. A thorough knowledge of HTML, CSS, JavaScript, PHP, and MySQL is required of web developers. Additionally, they must be knowledgeable about a database management system like SQL or NoSQL.
For wireframes and mockups, web developers must be able to use design tools like Adobe Photoshop or Sketch. Coding is only one aspect of web development; creative interface design that adapts to various screen sizes is also necessary.
Conclusion
If you have the right aptitude and intuition, a job in digital marketing is lucrative and pays a high compensation. You can increase your compensation and earn annual raises if you specialize in a certain area of digital marketing. I hope the aforementioned evidence has persuaded you that a job in digital marketing is lucrative and at the top of the list of best careers in India in 2023!
Author's Bio
Karan Shah
Founder and CEO at IIDE
Apart from being an Edu-Preneur, Tedx Speaker and a Black Coffee connoisseur, Karan Shah is also the founder of IIDE- The Digital School.
A Harvard alumnus, Karan's expertise lies in digital marketing and Ecommerce. A storyteller at heart, he has penned plenty of articles in leading news portals such as Entrepreneur, BusinessWorld, Education Times, and Youth Magazine to name a few.