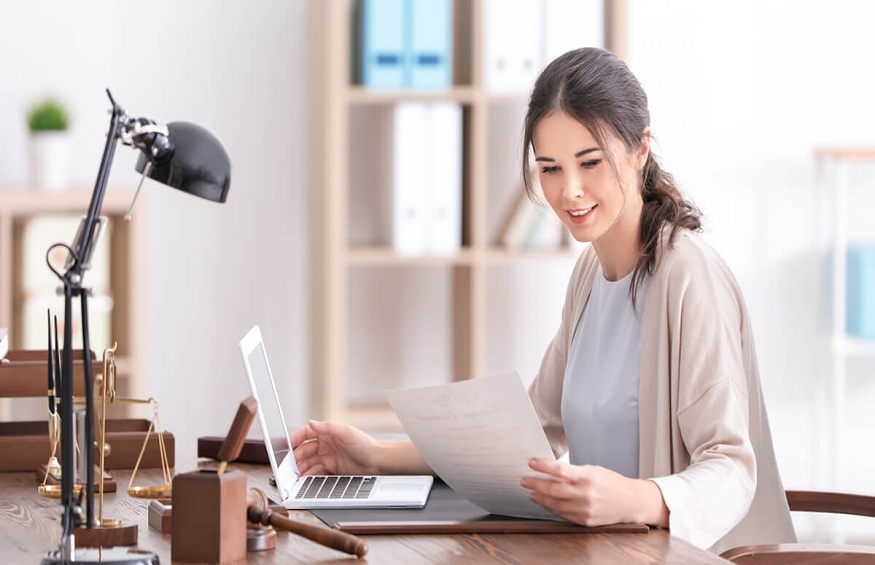 How to switch to a career in counseling
Counseling can be an incredibly rewarding career, helping people through difficult times so they can return to a more fulfilling standard of life. For those who want a career that makes a real difference, counseling is a good option.
People make the decision to switch to a career in counseling at many different stages in their lives. For some, it is the career they start out in fresh from college, but for many others, it is a choice they make after working in an unrelated field or a new career after they have taken a break to raise a family or undertake other caring duties.
People are sometimes drawn to counseling when their existing work includes a significant support role and they realize they excel at it. Others want to switch into counseling after they have experienced trauma and want to help others in the way they were helped.
Regardless of your motivation, when you decide to pursue a career in counseling, there are several steps that need to be taken before you can get your first counseling job. Here is some general information about the steps needed to become a counselor in the U.S., but keep in mind that you should also check the individual requirements of your state.
Should you start a career in counseling?
You will be making a significant investment in time and money to become a counselor, so it is a good idea to be certain it is the right career path for you. A counseling career suits those who are compassionate and empathetic, with good communication and listening skills and the patience needed to understand that providing meaningful results will take time.
Counselors need to be able to work effectively without judgment with people from all backgrounds experiencing a broad range of issues, and they may need to seek solutions to problems that they have not encountered in the past. If you already have this ability or are confident you can develop and hone these skills as you prepare for your new career, counseling may well be the right career path for you.
Counseling offers good long-term career prospects, with the demand for counselors high and predicted to rise. It is also a career that can be flexible in its organization, allowing you a good work-life balance and work that can fit in around other commitments. Although it can be an emotionally demanding job, it is also a highly rewarding job where no two days are the same. If this appeals to you, the next stage is earning the necessary qualifications.
A bachelor's degree
If you do not yet have a bachelor's degree, earning one should be your first objective. Most institutions do not offer a bachelor's degree in counseling and it is not necessary to have one to become a counselor; choosing to major in a related subject such as psychology, education or sociology can get you off to a good start.
However, if you are switching to counseling as a second career, you may have chosen your bachelor's degree without any interest in counseling, and it may not be in a related area. This does not mean that you have to go back to square one or give up your dream. Counselors come from many different employment backgrounds, and there is no reason that any type of bachelor's degree shouldn't be a sufficient qualification for enrolling in a master's degree program.
If you are unsure whether your degree is acceptable, get in touch with some master's course providers to discuss your existing qualifications and whether they meet the criteria.
A master's degree
To receive state certification or licensure, you will need to earn a master's degree in counseling. These courses are widely available at many universities around the country, and you should expect to take around two years to qualify if studying full time.
Before embarking on a course, make sure it is accredited by the Council for Accreditation of Counseling and Related Educational Programs (CACREP), the independent agency recognized by the Council for Higher Education Accreditation that accredits master's degrees in counseling to prove to employers that a course requires you to meet the necessary standards.
If there is no suitable course nearby or other commitments prevent you from devoting time to in-person study, an online course is an alternative way to earn the requisite qualifications. Some people mistakenly believe that an online qualification is not as valid as one earned in person, but many online courses offer a rigorous standard of education, delivered by qualified experts in the field.
A good example of how high the standards of an online course can reach can be found at St. Boniface University (SBU), which offers online Master's of Science in Education counseling programs that are CACREP accredited. Students studying counseling at St Bonventure University can access flexible study at any time while receiving one-on-one attention from world-class faculty. As with any course, research the options thoroughly to make sure it will meet your requirements. There is no reason an online course can't provide just as effective preparation for a career in counseling as an in-person course.
Counseling preferences and specialty
Counseling encompasses a vast range of areas across numerous types of settings. These include hospitals, mental health facilities, residential care settings, schools, detoxification facilities, prisons and social services, to name but a few. When choosing a master's course, it is worth thinking about what type of counselor you would like to become.
If you are unsure, you can look for a general counseling degree that will give you a broad basis across the range of specialties. If you already have a good idea of the career path you want, look for one that focuses on that particular counseling area so you can gain a thorough grounding that will be useful when you are ready to apply for counseling positions.
An MSEd in school counseling is ideal for those who want to work in an education setting, while other courses offer the chance to specialize in mental health, addiction, trauma and crisis, or behavior. With the option of online master's programs, there is no need to limit yourself to the programs available in your area as you can find a course that is tailored to the career path you desire.
When considering your options, don't be afraid to ask questions about the course content and any other information you require. Any good course provider will be happy to supply you with all the information you need to make the right choice. Whether you study in person or online, a counseling master's degree program will take an investment of both time and money, so it is important to make sure you are on the right track.
In addition to the course content, it is worth finding out who will be delivering the course, the academic and pastoral support on offer, and the support offered for gaining practical experience. You should also ask about the pass rate of the course and what positions graduates go on to hold after completion. If past graduates are able to succeed, there is a good chance the course will help you move forward as well. Reading student testimonials from course alumni is another good way to gauge whether a particular course is the right one for you.
Practicum and internships
While completing a counseling course, you will learn a lot from the teaching materials that will prepare you for your future career. However, nothing offers better preparation than practical experience in a real-life counseling setting with genuine clients. For this reason, most courses include a practicum and/or internships, where you can observe qualified professionals at work and gain hands-on experience in all aspects of the job. These will run for a set number of hours and may be counted toward the number of hours of experience required to obtain state licensure, although this will vary from state to state and many will require you undertake further practical experience.
A practicum generally ranges from 100 to 300 hours. During this time, you will be able to work alongside counselors and observe all aspects of their work, from the counseling sessions themselves to the reviews, reports and meetings that take place behind the scenes. You will also have the chance to join in training and professional development while undertaking work under supervision and independently.
Internships usually last 600 hours. This will include a mix of supervised and unsupervised work as you hold counseling sessions with clients. As an intern, you will be expected to maintain the same professional standards and undertake the same work as certified counselors. Beyond the sessions where you work with clients and their families, you will be expected to maintain notes and records on your clients, collaborate with counselors and other professionals in the setting, and attend meetings.
These practical experiences enable you to put the theoretical knowledge you have acquired in your course into practice. By working with qualified professionals, you will gain deeper insight into the life of a counselor and all that it entails. Through this practical experience, you should receive feedback that will highlight any areas where you need to improve, in addition to helping you make the most of your strengths.
When researching your course options, it is a good idea to find out more about both the quantity and quality of placements. Some people discount the idea of studying a master's in counseling online because they assume it will lack practical experience or, if it is on offer, they worry it will be impractical to access unless they live near the course provider. However, this is not the case.
Most online course providers are well aware of the need to include practical experience, and while this cannot be conducted online, they do make sure that the practicums and internships are local to the student. Many will have a dedicated coordinator on staff who can help find internship sites in your local area and reach out to them on your behalf to secure a placement. If you are not sure what an online course provides, ask before enrolling. However, if a course is CACREP accredited, it must include a practicum and/or an internship.
Licensure and certification
To work with clients and accept health insurance, most states will require you to obtain a license or a certificate to confirm that you meet state requirements. This entails proving that you have achieved the minimum level of education and hours of supervised clinical experience required by the state.
The requirements vary from state to state, so your first step should be to find out the requirements for the state in which you intend to work. Factors to consider at this stage include the costs of any certification or licensure exams, any study materials required, and where you can complete the clinical experience. Some states do offer reciprocity licensure paths, and this is something you may want to keep in mind in the future if you decide to move to a different state.
Getting started
With your qualifications, practical clinical experience and state licensure or certification completed, you will be ready for your first counseling position. The demand for qualified counselors is high and expected to grow, so there is a high probability that your career prospects will be good. By this stage, most people will have decided where they want their counseling path to lead and will search for work in the appropriate area.
When sending in your resume to apply for counseling positions, you should highlight your qualifications and practical experience. Be sure to point out any of the soft skills you possess that a counselor needs, particularly if you have used them to a high standard in past employment.
If asked to interview for a role, be ready to answer questions about what you gained from your internships, perhaps using an example of something that highlights your strengths and shows how they helped in your professional development. Explain what is drawing you to the role and what you will be able to bring to it.
You may be asked about times in your experience when you struggled or faced significant challenges. Counseling is not an easy role, and this is no time to pretend it is. Be honest about the challenges you faced, but make sure to highlight how you overcame them and what you learned from them. Use this question as a chance to showcase your problem-solving skills.
Is that the end of the path into counseling?
Once you've been offered a position, congratulations! You've successfully switched to a career in counseling, so you have reached the end of the path in some ways. However, in a counseling career, no two clients, no two problems, and even no two days will be the same, so the learning journey will continue throughout your career.
For some people, this may not even be the end of their studies as they may choose to return to school to earn a PhD in counseling. But even for those who do not, there will always be more to learn as you face new conditions and issues, new discoveries are made, and new strategies are developed. Be ready to learn something new every day. Perhaps you will one day have your own interns undertaking placements at your setting, and you will be there to give the feedback, encouragement and advice that once helped you in your career.
How long will it take?
Switching to a career in counseling is not a quick process. If you don't yet have a bachelor's degree, you are likely to need four years of full-time study before you can begin a master's program. This can be completed in two years, with time needed afterward to complete the requisite number of clinical practice hours and any exams needed for state licensure.
If you are studying part-time, the process will take longer. Fortunately, with the option of online courses providing flexible study, you will not have to give up your existing financial, professional, family and social commitments while you make the switch.
Switching to counseling will take a considerable commitment, but once you start working, the knowledge that you are making a difference in the lives of your clients and their families every day will make it all worthwhile.