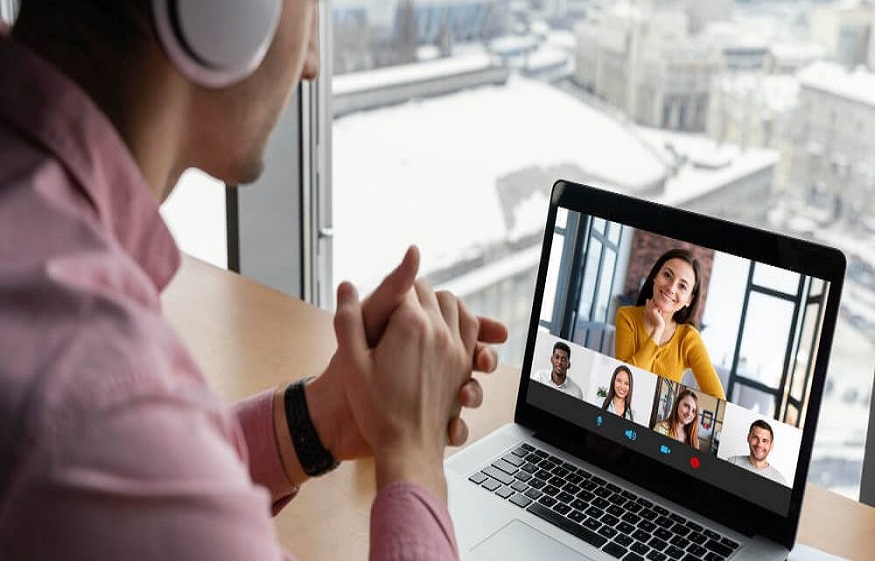 Exploring Hopin Alternatives and Competitors
Navigating the world of virtual event platforms and finding a suitable alternative to Hopin can be overwhelming due to the abundance of marketing lingo and jargon. In this article, we will provide you with real and valuable information on the leading hopin alternatives and competitors. 
Hopin's pros 
Undoubtedly, Hopin is a strong contender among the top virtual event platforms available. Hopin offers a diverse range of event formats, including conferences, webinars, and live streams. Additionally, Hopin provides valuable features that facilitate in-event engagement, streamline event setup, manage registration and ticketing processes, and enable measurement of event success. 
Hopin alternatives 
Accelevents
Accelevents is a robust virtual event platform designed for enterprise use, offering the capability to plan, manage, and host events in various formats, including in-person, virtual, and hybrid events.
With its strong emphasis on registration and ticketing, Accelevents excels in handling complex requirements. It provides features like group registrations, waitlists, ticket transfers, and badge printing specifically tailored for hybrid events.
For events that require intricate registration and ticketing processes, Accelevents serves as an excellent alternative to Hopin. 
Airmeet
Airmeet is a virtual event platform that prioritizes deep connections and immersive attendee experiences, recognizing their significance in driving event ROI. As a competitor to Hopin, Airmeet stands out as a versatile tool, offering a wide range of features to create remarkable experiences that captivate buyers and yield significant business outcomes.
With Airmeet's AirControl, you can effortlessly navigate through complex event hosting workflows using a single dashboard, streamlining your event management processes.
Hence, Airmeet stands out as one of the premier substitutes for Hopin, offering exceptional networking, branding, and engagement functionalities that are unmatched in the industry. 
Hubilo
Hubilo is a user-friendly and robust solution for hosting dynamic virtual and hybrid events. Event organizers worldwide appreciate the platform's impressive branding capabilities and extensive customization options, allowing them to effectively convey their brand identity to attendees.
Additionally, Hubilo distinguishes itself as a formidable competitor to Hopin due to its exceptional customer support team, providing reliable assistance and ensuring a seamless event experience. 
Vfairs
Vfairs stands out as a robust alternative and competitor to Hopin, offering a comprehensive set of tools for hosting and overseeing virtual, hybrid, and in-person events. This platform aims to minimize the challenges faced by event organizers, streamlining the process.
Vfairs goes beyond a traditional website-like interface, incorporating features that replicate the immersive experience of an in-person event within the virtual environment. However, it is important to note that there have been some concerns raised about the platform's ease of use and functionality. For instance, the presence of a separate chat window can make it challenging to actively engage in both chats and events simultaneously. 
Bizzabo
When it comes to the intricate task of hosting virtual events, the management of various workflows can become quite complex. This is where Bizzabo, an event management software, comes into the picture, aiming to simplify the entire process and provide a seamless experience for event organizers and attendees alike. At its core, Bizzabo is designed to streamline event management by offering a range of powerful features and tools. The primary objective of Bizzabo is to simplify tasks such as registration and ticketing, which are essential components of any event. By leveraging its technology, Bizzabo aims to alleviate the burden of these processes, making them more efficient and user-friendly.
In addition to simplifying registration and ticketing, Bizzabo goes beyond the basics and places a strong emphasis on enhancing attendee engagement and networking opportunities. They understand that a successful event is not just about smooth logistics but also about creating a memorable and interactive experience for participants. With Bizzabo, event organizers can leverage various engagement features and networking capabilities to foster meaningful connections among attendees. If you are currently considering Hopin as your virtual event platform, it is highly recommended to explore Bizzabo as a viable alternative. Bizzabo's focus on streamlining event management, coupled with its commitment to enhancing the attendee experience, makes it a compelling option to consider. 
Swap card
is a virtual event platform that has been developed to provide enhanced opportunities for your partners, exhibitors, and sponsors to connect with potential leads in a more meaningful way. Through the use of AI-powered networking, Swapcard improves the discoverability of your partners and facilitates faster connections with high-quality leads.
Swapcard offers distinctive features that foster community-building, allowing your event sessions to transform into an ongoing educational portal accessible throughout the year. Additionally, Swapcard includes marketplaces that boost engagement for your partners, creating a lasting impact until your next event. With its unique set of features, Swapcard serves as an excellent alternative to Hopin. 
Conclusion
In conclusion, finding the right alternative to Hopin in the crowded landscape of virtual event platforms can be overwhelming. However, by exploring the pros and features of various alternatives, you can make an informed decision that aligns with your event goals and requirements.