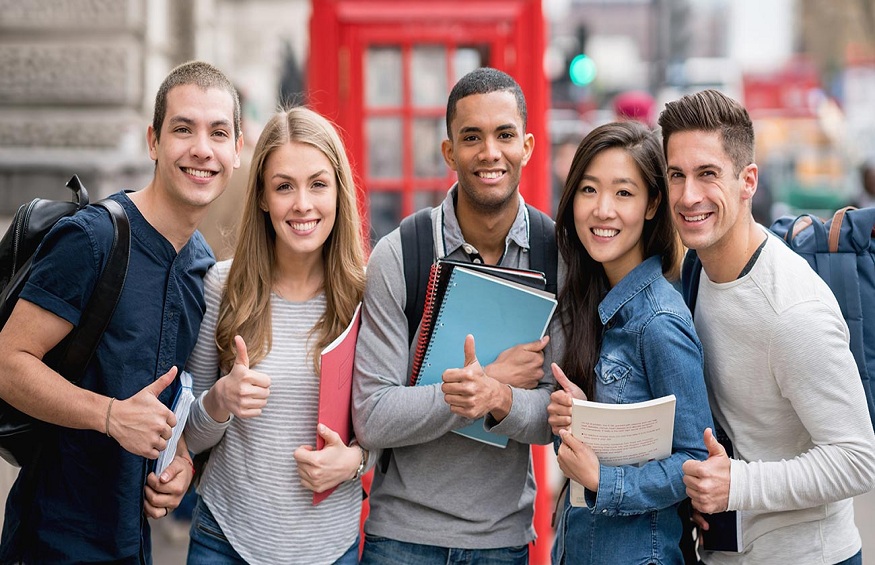 Are study abroad programs competitive?
 Yes, they are. Read the article to find out why?
When Abigail Adams said, "Learning is not attained by chance. It must be sought for with ardor and diligence," students planning to study abroad must have taken it to heart.
The number of students planning to study abroad is rising exponentially as more and more countries open up their borders to international students after the covid pandemic.
According to a survey by Red Seer, the number of Indian students going abroad to pursue education will rise to 1.8 million.
This rapid rise in the numbers has become the reason for increased competitiveness in the study abroad programs, which were already competitive. Moreover, as these programs offer global education and exposure, the ROI on enrolling in them is high.
Let us dwell a little deeper into why the competitiveness of study abroad programs is increasing day by day.
Reasons for the rise in competition
Reputation & ranking
The ranking and reputation of a university are crucial for a student to consider. For instance, the number of students applying for Harvard University or MIT will likely be more than the number of students applying for the University of Arizona, even though UIA has some fantastic study abroad programs. This is the same for other universities as well. Hence, the better the ranking, the higher the competition.
Location & cost of living
Location plays a vital role in deciding the competition for a study abroad program. For instance, if a student wants to opt for a study abroad program that is lighter on the pockets, Germany and Poland will be more suitable for them as compared to the US or UK. However, if the student wants to choose the program based on the return on investment, the US, Canada & the UK should be their preferred destinations.
Scholarships
Every university has different rules and regulations when it comes to offering scholarships. Some universities offer you a 100% scholarship on tuition fees, while others offer 50% on the total college fees. The competition will be high for study abroad programs that provide better scholarships.
How to stay ahead of the competition?
Well, competition is everywhere, especially when it comes to study abroad programs. However, if you want to ensure that you get selected for the program of your choice, you must enroll with iSchool Connect.
Here, the experts help you navigate your way through the maze of choosing the right program, applying for it, writing the SOP, and preparing for the interview with the power of AI.
Moreover, they also offer you scholarships, help you win up to 100% of the scholarships provided by the institutions, and assist in procuring loans to help with the financial crunch. If you want to study abroad in a program that can help boost your career, reach out to iSchool Connect and book a 30-min free session today.