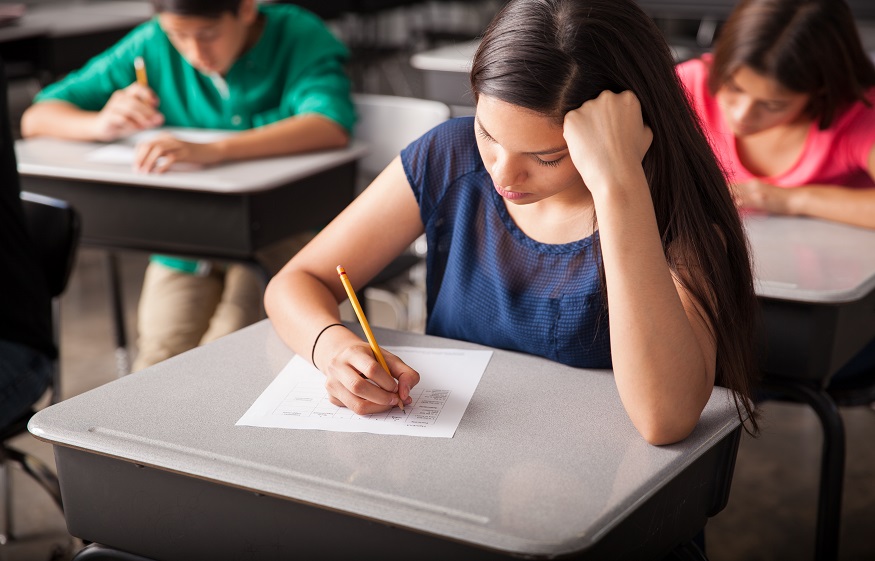 How and When To Prepare For the SHSAT Exam: Five Steps To Success
If you're applying to one of New York City's elite high schools, then you're going to want to make sure that you do everything you can to ace your entrance exam. But with so much to learn and understand in such a short time, it can seem like an overwhelming task. Read on to find out what the five steps are that you should take when preparing for the SHSAT exam!
What is the SHSAT and what should I know before taking it?
The SHSAT is the test used to determine admission into New York City's Specialized High Schools. The test is open to students in grades 8 and 9 who live in New York City. The test consists of two sections: verbal and math.
To prepare for the SHSAT, students should start by familiarizing themselves with the format of the test and the types of questions that will be asked. Students should also create a study plan and find practice materials to help them review for the exam. Additionally, students should make sure they get plenty of rest and eat a healthy breakfast on the day of the exam.
The Benefits of Preparing for the SHSAT Ahead of Time
Preparing for the SHSAT ahead of time can provide a number of benefits for students. First, it can help them familiarize themselves with the format and content of the exam. Second, it can help them build the skills and knowledge necessary to succeed on the exam. Third, it can help them develop test-taking strategies that will improve their performance on the exam. fourth, preparing for the SHSAT ahead of time can help reduce stress and anxiety associated with taking the exam. Finally, it can give students a competitive edge over their peers who do not prepare for the exam in advance.
By taking the time for the SHSAT prep  ahead of time, students can set themselves up for success on this important test.
5 steps you may follow to make your SHSAT preparation effective:
Step 1: Understand Exam Format & Content
Most students who take the Specialized High Schools Admissions Test (SHSAT) are aiming to get into one of New York City's specialized high schools. These top-tier schools include Stuyvesant High School, Bronx High School of Science, Brooklyn Technical High School, and Hunter College High School, among others. The SHSAT is used to determine admission into these highly sought-after programs.
The SHSAT is a multiple-choice test that covers both English Language Arts (ELA) and mathematics. There are two sections on the test: ELA and math. The ELA section consists of two reading passages followed by 44 multiple-choice questions. The math section includes 40 multiple-choice questions covering topics such as algebra, geometry, and data analysis.
To ensure fairness, the test is not curved. This means that the raw score you get is what matters most. For example, if you answer 70% of the questions correctly, you will earn a 70%. Students who earn a score of 70% or higher typically receive an offer to one of the specialized high schools.
In order to do your best on the SHSAT, it's important to understand the format and content of the exam. By familiarizing yourself with the test format and content ahead of time, you can set yourself up for success on test day!
Step 2: Create a Study Plan
If you want to ace the SHSAT exam, you'll need to be quite organised in your approach. Once you know what material you need to focus on, it's time to create a study schedule. Make sure to allow yourself enough time to review all of the material thoroughly. You may keep more time for the areas that you find difficult to prepare for. In addition to studying, it's important to take care of your body and mind by getting enough sleep and exercise leading up to the big day. So keep plenty time for rest and most importantly stay positive
Step 3: Take Practice Tests
If you want to do well on the SHSAT, it is important to take practice tests. This will help you get familiar with the types of questions that will be on the exam and also help you gauge your progress.
There are a number of different practice tests available online and in stores. Some of these are free, while others cost money. Either way, they can be helpful in preparing for the SHSAT. Many tutoring centres that help with SHSAT prep online also provide multiple practice papers.
When taking a practice test, make sure to time yourself so that you can get used to working under pressure. Additionally, try to simulate test conditions as much as possible so that you can get an accurate idea of what the actual exam will be like.
Step 4: Work On Strengths And Weaknesses
There is no denying that taking the SHSAT exam is a daunting task. However, if you are willing to put in the time and effort, you can most certainly improve your chances of success. In this fourth step of our guide, we will be focussing on how you can work on your strengths and weaknesses.
To start off, it is important that you know what your strengths and weaknesses are. Once you have identified them, you can begin to work on improving them. For example, if you struggle with math, you can brush up on your math skills by studying more or practicing online. Alternatively, if English is your strong suit, try to find other ways to challenge yourself such as reading more complex books or writing essays.
Of course, it is not enough to just focus on your strengths; you must also work on your weaknesses. This may seem like a difficult task but it is essential if you want to improve your chances of success on the SHSAT exam. One way to work on your weaknesses is by attending tutoring sessions or classes outside of school. However, if this is not possible for you, there are plenty of other resources (including online ones) that can help you improve in specific areas.
Step 5: Develop Good Test Taking Strategies
One of the best ways to prepare for the SHSAT is to develop good test taking strategies. Here are a few tips:
– Read the instructions carefully and make sure you understand them before beginning the test.
– Work through the questions systematically, answering the ones you are confident about first and then moving on to the more difficult ones.
– If you get stuck on a question, take a guess and move on – there is no penalty for guessing on the SHSAT.
– Make sure you complete all sections of the test – even if you don't feel confident about them. Leaving sections blank will significantly lower your score.
– Relax and focus on doing your best – remember that this is just one test and it does not define your worth as a person!
Conclusion
Preparing for the SHSAT doesn't have to be an overwhelming experience. By following these five steps, you can make sure that you are well-prepared to tackle this tough test and earn your spot in one of New York City's competitive school programs. With diligent practice and smart strategizing, you'll be ready to ace the SHSAT with flying colors! Good luck!